Salt Eco Tour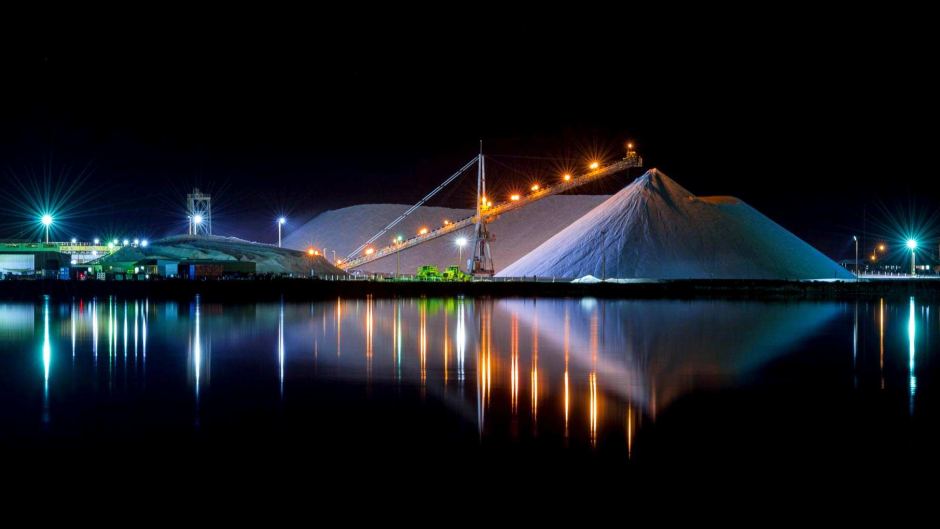 This memorable guided bus tour showcases how Rio Tinto make salt as well as the flora, fauna and Aboriginal culture of the coastline east of Port Hedland. The tour takes you East of Port Hedland to experience the unique and rich nature of the wetlands of the Ridley River, Tabba Tabba Creek and Lake Mirage. This is the very start of the salt making process where Rio Tinto extract huge volumes of sea water from the ocean.
Your expert guide will share knowledge of the local region which includes over 60 species of migratory birds of the wetlands, with sightings that total over 10,000 annually.
As well as seeing land-based flora and fauna, you will see some of the large fish that live in the lakes including Barramundi, Giant Herring, Cod, Giant Trevally and more.
There will be plenty of photo opportunities during the tour and you learn about the birthplace of the song and story lines of the Ngarla People, the Traditional Owners of the land. You will also learn how the Ngarla people are working together with the salt industry to build a sustainable future in the region.
WHAT YOU WILL SEE
This is a 3 hour guided bus tour of Rio Tinto Dampier Salt's operation where production begins with seawater from the Indian Ocean 35kms east of Port Hedland. You'll visit the wetlands home to a diverse range of birds, reptiles, mammals, frogs and fish.
You'll see the birth place of the songs and story lines of the Ngarla traditional owners while enjoying morning or afternoon tea. You'll visit the production area where you can touch samples of the salt in its raw form while taking photos of the salt stack.
TOUR INCLUSIONS
A fully air-conditioned bus tour to the lesser-known areas of outstanding natural beauty in the region.
You will have the opportunity to get off the bus to take photos when afternoon tea is served and again when coming back into town where you learn about harvesting the salt. Samples of the salt are available to touch and feel the salt in its raw form while taking pictures of the salt stack.
WHAT TO BRING
Hat, sunscreen, camera and a sense of adventure.